Welcome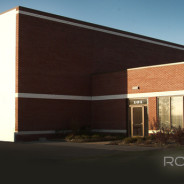 CAMmand Machining, LLC is building a reputation as a leader in precision machining. We specialize in CNC Machining, Gun Drilling, and Surfacing & Design. At CAMmand, we aim to maintain personalized service, and being a small firm gives us the ability to react quickly to customer requirements.
With our specialized knowledge in CNC machining, we have been able to help customers achieve plausible and cost-effective solutions.
Also, using the latest equipment and technology available, we are becoming an industry leader for gun drilling. Our machining services range from Molds & Dies to Aerospace Tooling & Fixtures. At CAMmand, the parts we manufacture not only exceed our customer's specifications, but are often produced in less time.