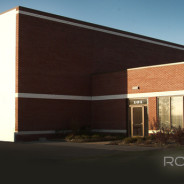 CAMmand Machining, LLC is building a reputation as a leader in precision machining. We specialize in CNC Machining, Gun Drilling, and Surfacing & Design. At CAMmand, we aim to maintain personalized service, and being a small firm gives us the ability to react quickly to customer requirements. With our specialized knowledge in CNC machining, we have been able to help customers achieve plausible and cost-effective solutions. Also, using the latest equipment and technology available, we are becoming an industry leader for gun drilling. Our...
read more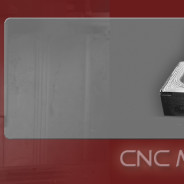 Our CNC department consists of several CNC finishing mills, which range in size from 40X20X20 inches up to 61X80X40 inches. Each machine is capable of finishing to a near no bench finish. We also have two high performance Makino's which can produce no-bench finishes in very little run time, which reduces the time needed for benching and spotting. Also in our CNC department are two roughing machines, capable of roughing 4′x8′ or 25,000 lbs., and can take up to .200 per pass.
read more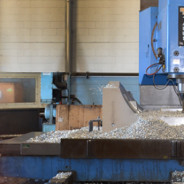 Gun Drilling is a highly flexible, efficent and quick method of producing deep or shallow close-tolerance holes with smooth surface finishes-usually in one pass. This often eliminates the need for reaming, honing, or other finishing operations. Less known are the potential advantages of shallow hole and deep hole gun drilling. Depending on the material and application, gun drilling is always more precise, and often faster than conventional drilling. Tolerances as close as 0.0003″ have been consistenly held, and surface finishes of 16 to...
read more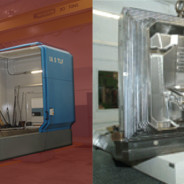 At CAMmand, surfacing & design of molds and dies, or aerospace tooling & fixtures, is done on Symmetron Software.  The use of Symmetron offers us the ability to do complete prototype design & surfacing. WorkNC is another software the we use for CAM-side programming, as well as Lemoine.
read more
Mauris suscipit porta commodo. Pellentesque mattis interdum nibh sit amet sodales. Curabitur euismod sem in dui cursus et faucibus leo dignissim. Integer non porttitor leo. Integer luctus adipiscing dui nec tempor. Pellentesque convallis ullamcorper dui ornare mattis. Class aptent taciti sociosqu ad litora torquent per conubia nostra, per inceptos himenaeos. Donec tincidunt urna in est sodales tempor. Integer libero nunc, auctor a tristique ut, scelerisque ut felis. Phasellus quis magna nisl, id sagittis dolor. Nunc interdum arcu at ligula...
read more